From little acorns,
mighty oaks grow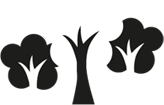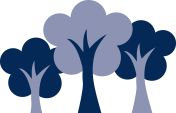 Fundraising
A huge thank you to the whole school, who entered into the spirit of the Year 5 fundraising events.
We can now reveal that the Grand Total is ...........(drum roll) ......... £337! A fantastic effort by all of the Year 5 children who, at some point, were all involved in the events and gave up their time.
Thank you to all you parents that sent in money for cakes, sponges or baby competitions. You have made a great and much appreciated contribution to the school's fundraising efforts. Below you will find the Palace Wood staff in technicolour (well some of us!) and the answers, if you are interested. A massive thank you to all the staff that allowed us to use their photos.
Answers
1) Mrs Brecht 2) Mr Fullager 3) Miss Payne 4) Miss Mason 5) Mrs Vincett 6) Mr Chatley
7) Mrs Uttridge 8) Mrs Emmerson 9) Miss Carpenter 10) Mrs Smith 11) Mrs Rose
12) Miss Ridout 13) Mrs Griffiths 14) Mrs Knight 15) Mrs Kyte 16) Mrs B-D 17) Mrs Lefevre
18) Mrs Vella
1) Miss Ridout 2) Mr Chatley 3) Mrs Roberts 4) Mrs Anderson 5) Mrs Wallace 6) Miss Gower
7) Mrs Norris 8) Mrs O'Brien 9) Mrs Tristram 10) Mrs Ball 11) Mrs Gallie