From little acorns,
mighty oaks grow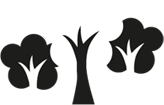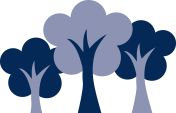 Viking Boy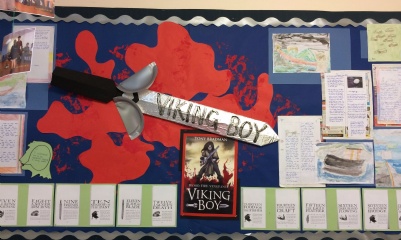 VIKING BOY by Tony Bradman
The children have been studying Viking Boy this term to coincide with our Viking Topic. They have loved listening to the story of Gunnar and the treacherous Skuli.
You no doubt will have heard about the visit from the now infamous Allington dragons, that appear once a year, around the beginning of October. The children thoroughly enjoyed finding evidence and writing their newspaper reports about this rather disturbing event. The dragons upped the anti this year and kidnapped two members of staff. Do not worry they have been returned safe and sound, albeit a little confused by their ordeal.
Below are a couple of photos of the displays that are in our corridor created by the marvellous Mrs Lembo. The children worked hard to produce some great writing and artwork. Notice the brooches that were made on our Viking Day.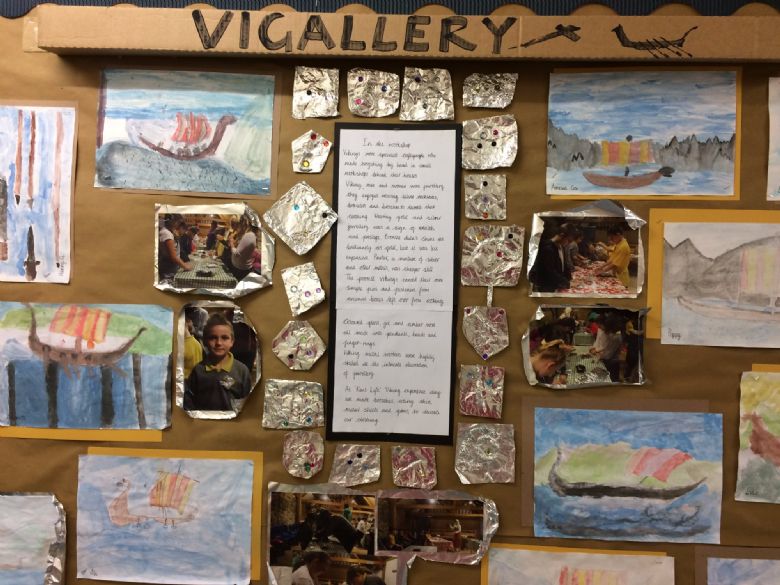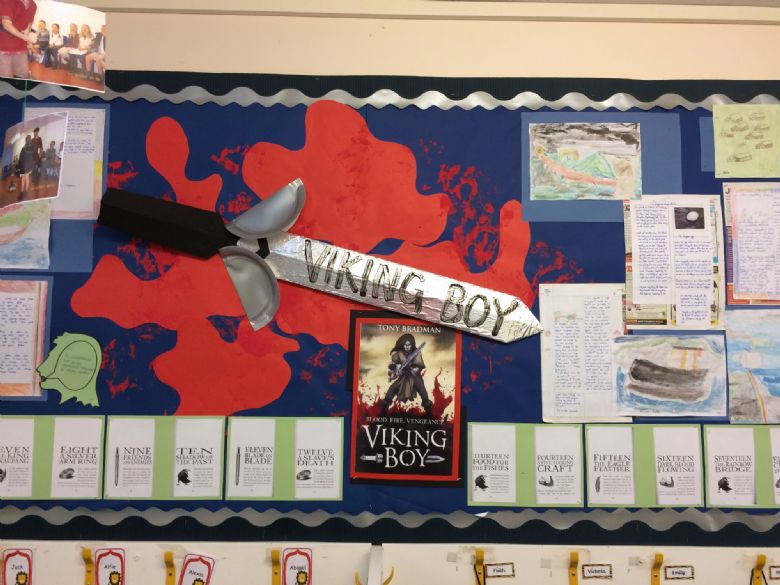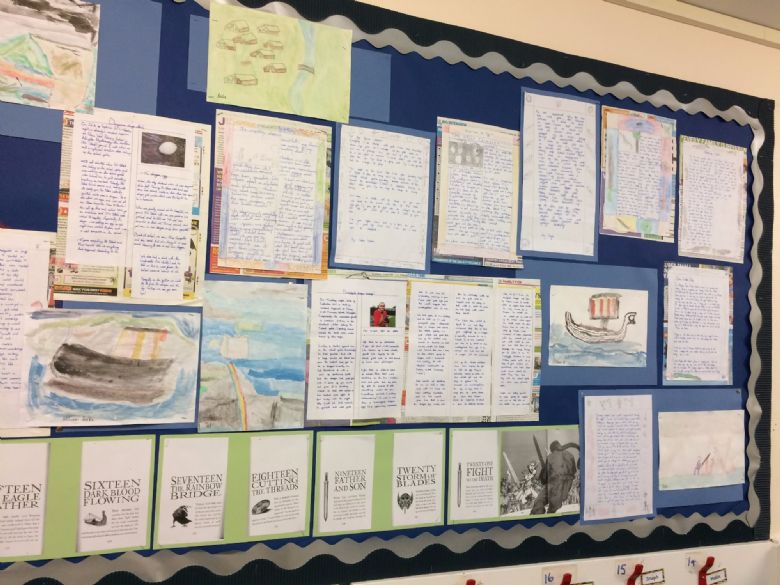 No comments have been left yet.