From little acorns,
mighty oaks grow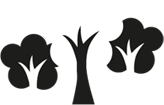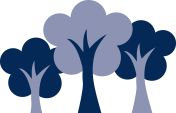 #Tigers80sFriday
This will be the new page for 'Lockdown '80's' feel free to make requests and don't forget to dance away and post pictures.
So virtual 80's Friday has been launched!
Friday 12th June 2020
Ya Mo be There - James Infram and Michael McDonald
Rain or Shine - Five Star
Friday I'm in Love - The Cure
Friday 5th June 2020
Man in the Mirror - Michael Jackson
I Think We're Alone Now - Tiffany
Down Under - Men at Work
I'm Still Standing - Elton John
Who's Zooming Who? Aretha Franklin
Everybody Wants to Rule the World - Tears for Fears
Living in a box - Living in a box
Friday 3rd April 2020
Mr Tree requests coming up!
The Stone Roses- She Bangs the Drum
Friday 27th March 2020
This is one to really get you going! I was saving it but I can't wait! Need to see the pics!
Europe- The Final Countdown
Here's one for the mums
Rick Astley- Never Gonna (never write this in your work :) )Give You Up
Classic 80's
Wham - Club Tropicana
Salt-N-Pepa - Push It nice one Noah!
Two for Alex
Michael Jackson - Beat It
Culture Club - Karma Chameleon
80's cheese from Mrs K (and there was a lot of it around!)
Captain Sensible- Happy Talk
Black Lace - Agadoo
Last one ( I think )
The Birdie Song - The Tweets
Mrs G request
Billy Ocean- When the Going Gets Tough the Tough Get Going
Whitney Houston- I Wanna Dance with Somebody
A Mr C request
Bryan Adams - Summer of '69
And then there is this version!
Mr C and the Chatlettes
Brilliant request from The Bedford Household!
Rob Base & DJ EZ Rock - It Takes Two
Eivie's choice is 1976 but it is a classic so it's in! ( I love a bit of Fleetwood Mac! )
The Clash - Should I Stay or Should I Go?
One of my personal favourites
S.O.S Band - Just Be Good to Me
Oliver request just scraping in 1980 - a blast from the past for me!
Jona Lewie - You Will Always Find Him in the Kitchen at Parties
Jake request - 1977 but I'll let it in for two reasons - Jake renamed it Stayin Alive by Stayin Inside and two just got to love those trousers!
Bee Gees - Stayin Alive
Two requests from The Ryan household
Lionel Richie - All Night Long
Bon Jovi - Living on a Prayer
Mrs V request
Kenny Loggins - Footloose
Kieran request - a fav of mine too
Eurythmics - Sweet Dreams
Paula Abdul - Opposites Attract