From little acorns,
mighty oaks grow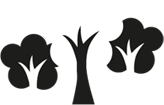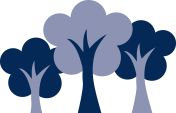 Climate Change - Our learning experience
The latter part of Term 4 has seen Year 5 exploring learning in a different way. We have linked the topic of climate change (geography) with other subjects in the curriculum. This has been brought together as a 'learning experience'. Whilst the content can be quite challenging for the children to grasp, they have tackled it with enthusiasm. Having asked Tigers there opinion about this style of learning they have liked this different approach as a change. Variety is the spice of life - so they say!
No doubt you have seen letters that the children have produced. They had to learn how to identify credible sources from the internet and realised that not all information found was reliable. A skill we take for granted as adults is one of note taking and filtering information, the children have definitely appreciated this when researching the impact of plastics on climate change and their environment.
They have been keen to tell us of any small changes they have made to their daily use of plastics. It has been stressed to the children that any positive change of use is a good change. Many couldn't comprehend that their contribution (e.g. using one less straw at MacDonald's or at home) could make an impact, but when we showed them the maths for the whole year group adopting the same over a year, it became apparent.
It would be much appreciated if you could join in with this as the children have worked hard to provide facts and information for their families and are keen to make a change (no matter how small). We have also discussed that using less is better than finding some alternatives. The children have been very mature when discussing this appreciating that these might have other implications on the environment e.g. changing to paper bags as they are easier to recycle could lead to less trees and more manufacturing costs- it's a balance.
Be warned - we are tackling food waste next week.
PHOTOS and WORK will be added.