From little acorns,
mighty oaks grow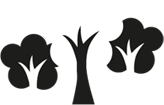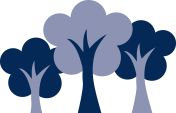 Friends of Palace Wood
Friends of Palace Wood Primary School
At this end of this school year Clair Watts will be standing down as Chair of the Palace Wood Friends Committee. Clair has worked so hard over the last four years and we are so grateful for all her hard work.
From September 2017, we will be the Chair and Vice Chair of the Friends Committee. Wendy Hartley will be staying on as treasurer, her expertise will be essential to our team. We are very excited and can't wait to start making money that will help contribute to the school, giving our children the best learning experience possible. Due to government funding being reduced, our role in the school has become even more important.
In order to do this, we are hoping that you will join us in whatever capacity you can. We are, of course looking for people to help coordinate fundraising events that the children and their families can enjoy. In previous years, thanks to The Friends, iPads, playground toys and climbing frames to name a few have been purchased. We are going to ensure this continues but we need YOU!
Chair: Vicki Gibbons
Vice Chair: Natasha Davies
Treasurer: Wendy Hartley
Secretary: Claire Ashby