From little acorns,
mighty oaks grow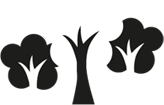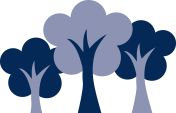 Remote Learning Support
Dear Parents,
Tomorrow marks the start of Term 5. You may have seen the news update today which was from the Education Secretary. In it, he said that there is still no set date for schools to return, and that we will only return when it is safe and right to do so. Anyone who has been in school volunteering, or even just to pick up your child at the end of the day, will know that social distancing in school is not realistic. Therefore, we have begun planning how we can support you in the coming weeks.
As we mentioned, the home learning that we will be supporting you with in the coming weeks will be based around a weekly theme. The first theme is the NHS. To make the resources easy to access, they have all been uploaded on to the school DropBox account. We will be adding more plans each week under a new theme. Remember that these are just ideas for you to dip in and out of as much as you would like. You can do them in any order and in any way you want.
We have also added 3 documents. The first two (one for KS1 and one for KS2) are brief timetables of a handful of the 'live' lessons that you can access if you want to. The last one is a document that has links to various other recorded lessons which are available to access at any point in the day. These resources will no doubt be useful if you want to access them. However, as they are provided by other schools and companies, there is a possibility that the sequencing of ideas may be different as schools are allowed to structure their curriculum as they choose. They are definitely worth a look if you want to have a top up on a specific area.
Finally, we will continue to add in the occasional activity as and when it arises, such as the portraits and the NHS Scarecrow. We feel these are important as they really embody the community of Palace Wood.
If you need any additional resources to help you while you are at home, or support in accessing anything, please do not hesitate to contact us and we will do our very best to help you.
For maths, we highly recommend the White Rose. It has tutorials and worksheets.
https://whiterosemaths.com/homelearning/
As you may be aware, the school subscribes to Now Press Play. They have kindly released a home learning package so that our pupils can access Now Press Play at home. Please see the document below for more information. You can access this at:
http://nowpressplay.co.uk/learn-at-home/
Password: nowpressplay
The school subscribes to the following websites. Your child should have come home with a login on Friday 13th March. If you need your child's login again, please email the school office and they will direct your email.
MyMaths - https://www.mymaths.co.uk/
TTRockstars (Oaks) - https://ttrockstars.com/
Numbots (Acorns) - https://play.numbots.com/#/account/school-login-type
Purple Mash - https://www.purplemash.com/sch/palacewood