From little acorns,
mighty oaks grow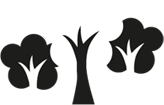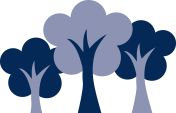 Try something different week
The week beginning 20.11.17 was a different kind of week for staff and pupils alike. Year 5 decided that the pupils would take control of their learning. Us teachers gave the children the outcomes of the week and the two classes decided how they could reach them. It was a new and exciting experience for us all.
It was amazing for us to see how maturely the children took control. Although both classes had the same outcomes - each class approached the tasks in different ways - displaying their different personalities. We were really proud of the children: the level of their engagement and will definitely be doing this again. The children were delighted with the outcomes.
Both classes created play scripts and it is safe to say that they now realise how hard it is and how much work a script entails. The scripts are below for you to peruse and we hope to have videos of their completed plays soon.
In maths the children worked with statistics but very differently. Lions wanted to create graphs in the outdoors using chalk, twigs etc, and interpreting the outcomes. Whereas Tigers became business people using the information they gathered to improve profitablility.
Please look at the pictures bookmarked on the left and ask your children how they felt about and what they learnt this week.
No comments have been left yet.