From little acorns,
mighty oaks grow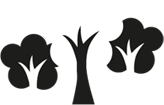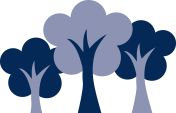 Year 2
Welcome to Year Two. Our classes are Pandas (Miss Gower, Mr Grimes, Mrs Holmes and Miss Tuffin) and Zebras (Mrs O'Brien and Mrs Moule).
Term 1:
The children have settled well into Year Two and are all working hard. They have enjoyed their Little Red Riding Hood learning and have impressed the adults with all of their lovely ideas. Our Red Riding Hood art has also given the children a chance to explore their creative sides alongside our English learning. They certainly brighten up the classrooms too. In maths the children have been exploring the adding and subtracting in different ways. They have also been exploring measurement with lots of practical activities in the playground.
Reminders:
Our PE days are Tuesday and Thursday. Please ensure all PE kits are in school and include an outdoor PE kit as we will be doing outside PE most of the year. Children are not allowed to wear earrings during PE so please ensure they are taken out before school on these days if the children cannot take them out themselves.
The children are really enjoying their Book Bug challenge adn it would be great if they could read for 10 minutes per day. If you read with your child please ensure you date and sign the contact book / reading record each time you read. This means that your child can receive a reading sticker each day and a tick towards their termly reading certificate.
Home learning books are to be handed in on a Wednesday and will be returned on a Friday. Maths homework and spelling homework will also be sent home on a Friday. Please note that spellings, maths homework and home learning books are not sent home on the last Friday of term. They will be returned with the new homework grid inside on the first Friday back to school.
Common Exception Words
Please find below a document that contains a list of common exception words from the National Curriculum (2014) for Year 2. It is expected that your child will recognise and know how to spell these words by the end of the year so we hope we find this useful if you wish to practise at home.