From little acorns,
mighty oaks grow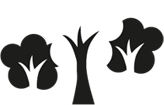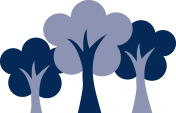 Admissions
We accept children at any point during the school year providing we have space available. If you have any queries regarding placing your child at our school, please complete the In Year Casual Application form and send to the office@palacewood.kent.sch.uk.
If you apply for a place and are unsuccessful, a new application needs to be made the following year please.
Foundation Stage
Children start school in the September following their 4th birthday. The admissions round opens in November for the following September and applications are made online at www.kent.gov.uk/ola. If you have any difficulty with the process, please do not hesitate to ask as we will be happy to help with the application. You can choose up to 3 schools in preference order, and the Local Education Authority will advise you in the middle of April which school you have been allocated.
Kent County Council's admissions team can be contacted on 03000 416 789 for in-year places or appeals, or 03000 416 111 for entry to primary school.
Our admissions policy can be found on our policies page.
Please find the 2023/24 guidance from Kent County Council here: Primary school places - Kent County Council
If you provided an email address on your application Kent County Council (KCC) will email you on Tuesday 16 April 2024 after 4pm to tell you which school you have been offered.