From little acorns,
mighty oaks grow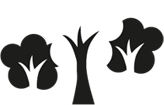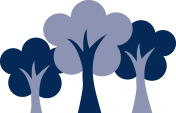 Bereavement Support for Children and Families
At Palace Wood we understand that it can be extremely difficult when you lose someone you knew and cared for. Whether you've lost a family member, a friend, or a pet, you may feel a whole range of emotions.
Grief is an emotional response to this loss, and is a process rather than an event. It may affect how you feel physically, mentally and socially. Bereavement, grief and loss can cause many different symptoms and they affect people in different ways. There's no right or wrong way to feel.
It is important to try talking about your feelings to a friend, family member, health professional or counsellor. You could also contact a support organisation for support or consider peer support, where people use their experiences to help each other.
Self-help for you and your child can come in a variety of ways and on this page, we have provided a few links to useful websites, support groups and books and leaflets to help support families.
Find support on social media:
You can find these groups by searching key-words, like grief and loss, on different social media channels. Some examples that might help you are:
Organisations supporting children and their families:
Organisations supporting young people:
Organisations supporting adults: