From little acorns,
mighty oaks grow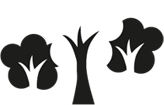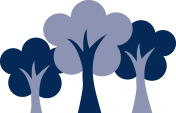 Secondary Transfer/ Admissions
Making the move to secondary school is a milestone in every child's life. As with any change, it needs to be prepared in advance. Therefore, during term 6, Year 6 complete a range of transition activities, visit their new school and are visited by a teacher from their new school. Throughout Year 5 and 6, children have the opportunity to discover what a secondary school is like because of links we have made. This might include workshops, pantos, DT days, sports days and more.
Kent operates a system of selection for Grammar schools. Approximately 25% of children across Kent gain a Grammar school place. Please be aware that this year the Kent test is changing.
For more info about secondary transfer, please see the links below.
http://www.kent.gov.uk/education-and-children/schools/school-places/secondary-school-places
All secondary applications need to be completed by Tuesday 31st October 2023. All applications must be completed online through the webpage. No paper applications are accepted. National offer day is Friday 1st March 2024.
Where do our pupils go?
MGS
MGGS
Invicta Grammar
Oakwood Park Grammar
Maplesden Noakes
St Simon Stock
Valley Park
St Augustines
Aylesford
Cornwallis
SST
For admissions advice please view this short presentation with key dates and steps needed to apply for a Secondary School. https://youtu.be/tYJSeioWoq8