From little acorns,
mighty oaks grow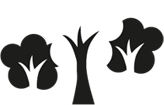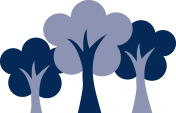 Summer Learning Support
At Palace Wood, we strongly advise that you spend your summer holiday making memories and enjoying quality time together. With any luck, the English weather will be kind and the sun will shine allowing you to get out and about and socialise with friends and loved ones.
Whilst we know children have had a disruptive 18 months, we are working hard in school to provide them with the necessary steps to help them close any potential gaps.
However, if you would like to access any additional learning resources during the summer weeks, we have provided links and additional resources here to support you if you make that choice. We are not suggesting that this is expected.
If looking at the available resources, you know your child would benefit from choosing one from a lower age range then you are welcome to access those. Many of the resources are groups in Key Stages, so you may want to choose something that also appeals more to your child. Please also explore the whole site as there may be something we have not signposted you to from the 10,000+ lessons they have available.
You could also visit The SEN Resources Blog – Advice, learning activities & recommended toys, books & resources for children with Special Educational Needs (SEN) or join their Facebook Group Page
They also have some #catchuponplaying activities and ideas - please see attachments below.