From little acorns,
mighty oaks grow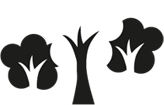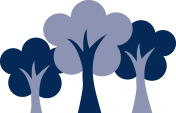 The School Day
School starts at 8:40am.
The register is completed in each class by 9:00am.
If arriving after 9:00 am children should be taken directly to Oaks office on Ash Grove. Parents should supervise their younger children and toddlers at all times before and after school.
School finishes at 3:10 pm for Years R,1,2 and 3:15 pm for Years 3,4,5 and 6. We expect children to be collected at these times. (Total time in a typical week: 32.5 hours)
There are many clubs which run after school across the school year. Clubs usually end at 4:15pm, but please check the details with the club leader to make sure.
We always arrange for a member of staff to be on the school premises while club activities are taking place, except for clubs who are hiring our hall and are not run by the school.
An example of a typical timetable could be as follows:
8:40 - 9:00 am
Early morning learning and registration.
9:00 - 9:20 am
Phonics/Spelling
9.20 - 10.15 am
1st core subject lesson.
10:15 - 10:30 am
Break
10:30 - 11:00 am
Novel Study
11:00 - 12:00pm
2nd core subject lesson.
12:00 - 12:15pm
Focus skill learning activity. For example this could be a spelling, Grammar and Punctuation or Handwriting session.
12:15 - 1:15 pm

Lunchtime - We are proud to be following an OPAL approach to lunchtimes; enabling the children access to a range of play provision across the school grounds.

OPAL's vision is that every child in every school has an amazing hour of high-quality play every day – with no exceptions.

We plan for, resource and evaluate the quality of their play provision as if it were an important human right, essential to all aspects of children's development and a source of joy and happiness that every child can access because it is all of these things.

1:15- 3:10/3.15pm
Foundation lessons.
At Palace Wood, we aim to enrich the children's learning through a wide range of experiences, therefore we are flexible in how we organise the children's day.
All assemblies include an act of thought, reflection or prayer.
Whole School Assemblies take place on a Monday. Friday is our celebration assembly.
Key Stage, year group or class assemblies take place on Tuesdays, Wednesdays and Thursdays.