From little acorns,
mighty oaks grow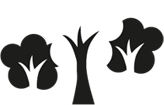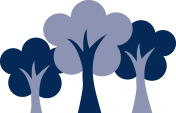 The School Day
School starts for Years 1,2,3 and 5 at 8:40am and for Year R, 4 and 6 8:50am.
The register is completed in each class by 9:00am.
If arriving after 9:00 am children should be taken directly to Oaks office on Ash Grove. Parents should supervise their younger children and toddlers at all times before and after school.
School finishes at 3:15 pm for Years 1,2,3 and 5 and 3:20 pm for Years R, 4 and 6. We expect children to be collected at these times.
There are many clubs which run after school across the school year. Clubs usually end at 4:30pm, but please check the details with the club leader to make sure.
We always arrange for a member of staff to be on the school premises while club activities are taking place, with the exception of clubs who are hiring our hall and are not run by the school.
The school timetable could be as follows:
| | |
| --- | --- |
| 8:40 - 9:00 am | Early morning task and registration. Staff listen to children read individually |
| 9:00 - 10:25 am | 1st core subject lesson. This could be English or maths but may also be cross curricular but focuses on what the children need to learn next in their learning journey |
| 10:25 - 10:40 am | Break |
| 10:40 - 11:00 am | Focus skill activity. For example this could be a spelling, Grammar and Punctuation or Handwriting session. This may for part of the 2nd core lesson of the day or may be discrete. |
| 11:00 - 12:00 | 2nd core subject lesson. |
| 12:00 - 12:15 pm | Focus skill activity |
| 12:15 - 1:15 pm | Lunchtime Children's playtime is organised into zones to provide children with a range of activities to enhance their time on the playground. For example, skipping games, ball games, clapping games, quiet zone, drama zone or craze of the week. |
| 1:15 - 3:15 pm | Foundation lessons. |
At Palace Wood, we aim to enrich the children's learning through a wide range of experiences, therefore we are flexible in how we timetable the children's day.
All assemblies include an act of thought and prayer.
Whole School Assemblies take place on a Monday and Friday. Friday is an celebration assembly.
Key Stage or year groups assemblies take place on Tuesdays, Wednesdays and Thursdays.