From little acorns,
mighty oaks grow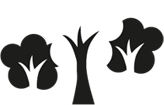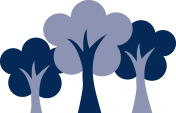 Year 1
Term 3 2023/24
Bears Class
Teacher: Mrs Doyle
Teaching Assistant: Mrs Moule
Giraffes Class
Teacher: Miss Francis
Teaching Assistant: Mrs Birchill
Cover Staff
Teachers: Mrs Finch
PE Days - Term 3 we will be learning Gymnastics and Dance
Tuesday & Friday
Term 3
Happy New Year!! We hope you all had a joyful Christmas and a good rest ready for another busy term of learning.
In Term 3, our learning will revolve around the topic of navigation. We will be thinking about transport, travel, ourselves, our location and lots more!
In English this term, we will be reading 'The Queens Hat', 'Katie in London' and 'The Snail and the Whale'. The children will learn how to use question words such as 'Who, What, Why, When' and learn when to use a question mark in their sentences. They will also explore the prefix un to write words such as unfair, unlucky, unkind, unacceptable, unfamiliar. The theme of navigation will weave into our English writing as we learn about London and the River Thames, which we will later use in our story writing.
In Maths, the children will develop their number knowledge by working with numbers up to 20. The children will be able to retrieve skills they have already learned, such as the part-whole model and tens frames to understand numbers to 20. Later in the term, we will learn about doubling numbers.
Science will be focused on the human body. The children will learn to describe and compare the structure of the human body and identify which part of the body is associated with which sense.
In Geography, we will be learning about the River Medway and its use within Maidstone. We will look at maps to find out how close we are to the river. We also hope to take a walk down to Allington Lock to learn more about the purpose of the lock and carry out a transport survey along the way.
DT will bring an exciting project in term 3. The children will be designing and making a toy car of their own! The children will make an axel and wheels so that their toy car can move along. We will then test and evaluate our models to finish. We hope to display these in Term 3's showcase.
Homework
Each week your child will bring home a new phonics reading book and a sheet of sounds to practice with at home. We expect the children to be reading for 15-20 minutes each night and for their reading record to be signed.
The children have a NumBots and Spelling Shed log in stuck into the front of their reading record. Your child can access this at their leisure but will not be set homework. Both websites are a great tool for your child to consolidate their learning at school.