From little acorns,
mighty oaks grow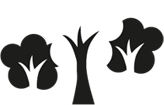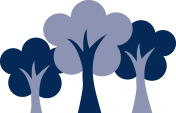 Year 2
Classes:
Pandas
Teachers: Miss Day
Teaching Assistant: Mrs Hicks
Zebras
Teacher: Miss Knowers
Teaching Assistant: Mrs Watts
Term 2
In English, our writing and novel study focus books are 'Little Red Riding Hood' and 'Hansel and Gretel' by Bethan Woolvinn
Our key learning will be continuing to secure our phonics knowledge and expanding our sentences. Please continue to practise at home using the phonics sheets and books or Spelling Shed. Children should also be reading at home daily.
In maths, we will be looking at addition and subtraction
Please continue to use the red times table books and TTRockstars to practise these. The aim is to be able to answer all questions, in any order, within 3 seconds.
In Science, our new topic is plants and living things. We will be looking at how they adapt to their surroundings.
In DT, we will be sewing. We will be focusing on making our own puppets. In computing, we will be focusing on effective searching on the internet. To do this we will look at the terminology associated with searching and create a leaflet to help someone search for information on the Internet. In RE, we will be looking at pilgrammage.
Our PE days will be Thursday and Friday.