From little acorns,
mighty oaks grow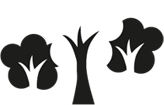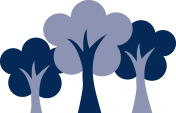 Year 3
Term 1 was fabulous. We all had so much we loved about it, and now we are so excited about all the great things we have planned!
Classes:
Crocodiles:
Class Teacher: Mrs Tristram
Teaching Assistant: Mrs Roberts
Monkeys:
Class Teachers: Mrs Turner
Teaching Assistants: Mrs Herath / Mrs Barden (one to one)
PE will be on Mondays and Fridays for term 2.
This term our focus is on the arts. In geography, we will be locating countries in Europe using atlases focusing on the countries that border each other and cities and towns within them. History will again be linked with those countries we are studying in geography, looking at Grecian architecture and influences of it on more modern buildings. Project week will be exciting as we launch into what Christmas is like in another European country. Science is studying rocks and fossils with some amazing hands-on work to help us discover information about the subject through discovery and observation.
We have a trip planned for the first week back, which is linked to our ideas of art, architecture and rocks. We will be looking at the influences of Ancient Greece on Maidstone's buildings and looking at some huge fossils and masks different cultures have used in their society.
In art, the children will look at mask making - we had already started this by making Tingatinga masks at the end of term 1 using our African theme as inspiration. The Year 3's will be drawing inspiration from Hallowe'en, Grecian theatre masks and our text in English - I think it will prove to be pretty hair-raising!
In English, we are studying Sam Wu is NOT afraid of Ghosts! By Katie and Kevin Tsang. Our focus in writing will centre on the use of paragraphs to group ideas in narrative writing.
Maths will focus on addition, subtraction, division and multiplication. Children will also get the chance to do some maths investigation, drawing on some of the previous knowledge they have and build upon it. Don't forget to practise times-tables at home - learning these will make a huge difference in skills as we go through KS2.
We cannot wait to have an even better time this term than last ( although I think it will take some beating)
Homework -
Ensure you listen to your child read each night and then sign the reading record.
TTRS - Children can use the Times Tables Rockstars app to learn their times tables. Practising little and often will help the children with learning their tables.
Atom - We have a few questions each week to help the children recap their learning.
EdShed - Practising the spellings using games will improve spellings and word knowledge - we set this weekly.
Completing homework will help children in their learning and reinforce knowledge and memory.