From little acorns,
mighty oaks grow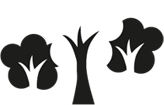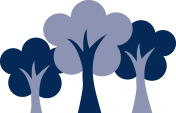 Year 4
Classes:
Leopards
Class Teacher: Mr. Boyce
Teaching Assistants: Mrs. Griffiths & Mrs. Watts
Panthers
Class Teachers: Mrs. Mason, Mrs. Cooper, Miss Ash and Mrs. Homewood.
Teaching Assistants: Mrs. Lembo
P.E Days Term 6
Wednesday afternoon and Friday afternoon
WOW! I can't believe we are already in Term 6!
In English this term we are going to be studying 'River' by Valerie Bloom where we will be exploring the different themes in the poem. In addition, our Novel Study text will be 'Coming to England' by Floella Benjamin where a 10-year-old girl leaves Trinidad to travel to her new home in London.
Throughout Maths this term will be understanding length, perimeter, time, statistics and angles. As always we will continue to be practising our times tables as well in preparation for and after our times table test.
Our Science topic this term is living things and their habitats where we will be exploring questions such as: What is the impact of humans on the environment? What are food chains? And what happens when a part of the food chain is removed?
For our Geography, we are going to be beginning a new topic of Rivers. We will be looking at all the different features of a River as well as visiting Horton Kirby to study the River Darent.
PE this term will be a mixture of Striking and Fielding as well as Athletics.
In Computing, we will be exploring making music, whilst RE will focus on 'What does it mean to be a Hindu in Britain today?' Finally, we will be exploring Haiku's in Music.