From little acorns,
mighty oaks grow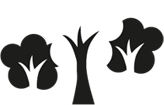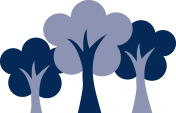 Year R
Welcome to EYFS! Our classes are Elephants and Penguins.
Classes:
Elephants
Class Teacher: Mrs. Bedford
Teaching Assistants: Miss. Gilks & Miss. Trumble
Penguins
Class Teachers: Mrs. Moore & Mrs. Edwards
Teaching Assistants: Mrs Thomson and Mrs Herath
Mrs Chilton and Mrs Hagger support across both classes.
Our EYFS Lead is Mrs Wallace
Term 5 PE Day - Friday
This term in EYFS we are focusing on Spring and Growing. In English, we will be supporting these themes through the stories of Jack and the Beanstalk, Jack and the Jellybean Stalk, Grandpa's Garden and The Growing Story. Throughout the term we will be exploring a variety of seeds and plants, learning about the parts of a plant and thinking about what living things need to grow. The children will have the opportunity to plant beans and cress and observe the changes that occur as they grow. In maths we will be learning about numbers to 20 and beyond, extending our learning of addition and subtraction, and introducing doubling. We will also be recapping number bonds to 5 and 10. Our PE day continues to be Friday; this term we are focusing on striking and fielding. Book change also continues to be on a Friday. Your child will bring home the Read, Write, Inc. phonics book they have been learning during the week, as well as a "sharing" book for you to read together.