From little acorns,
mighty oaks grow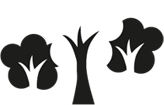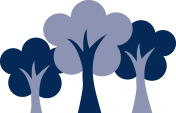 Year R
Welcome to EYFS! Our classes are Elephants and Penguins. Staff in EYFS work across both classes.
The EYFS team members are: Mrs Edwards, Miss Gower, Mrs Bedford, Mrs Uttridge, Mrs Cooper, Mrs Chilton, Miss Gilks, Mrs Hagger and Mrs Larner.
PE Day - Thursday
There will be no forest school for EYFS this term.
Term 2
Welcome back to term two. The children have settled in really well and we are so proud of them!
This term our topic is 'The Arts' and we will be having lots of fun exploring it. Our learning will entail lots of arts and crafts, dance, singing and imaginative role play. We will be reading many brilliant texts including 'Luna Loves Art', 'A Beautiful Oops' and some traditional tales. In maths, we will be learning about our numbers and shapes as well as exploring one more and one less. We will be exploring different celebrations such as Christmas, Diwali and Fireworks Night. We look forward to sharing our Christmas song performance with you all!
The children will continue to learn through teacher directed activities as well as through their 'exploring time' where they are led by their own interests. The children have really engaged with our phonics learning and love learning their sounds. We will continue to focus on this during the term so please go through the sounds with your child at home too.
Book change will continue to take place every Friday and phonics learning will come home then too.
Please see the EYFS Learning Overview attached below for more information about the Term 2 curriculum.
As always, thank you for your continued support.